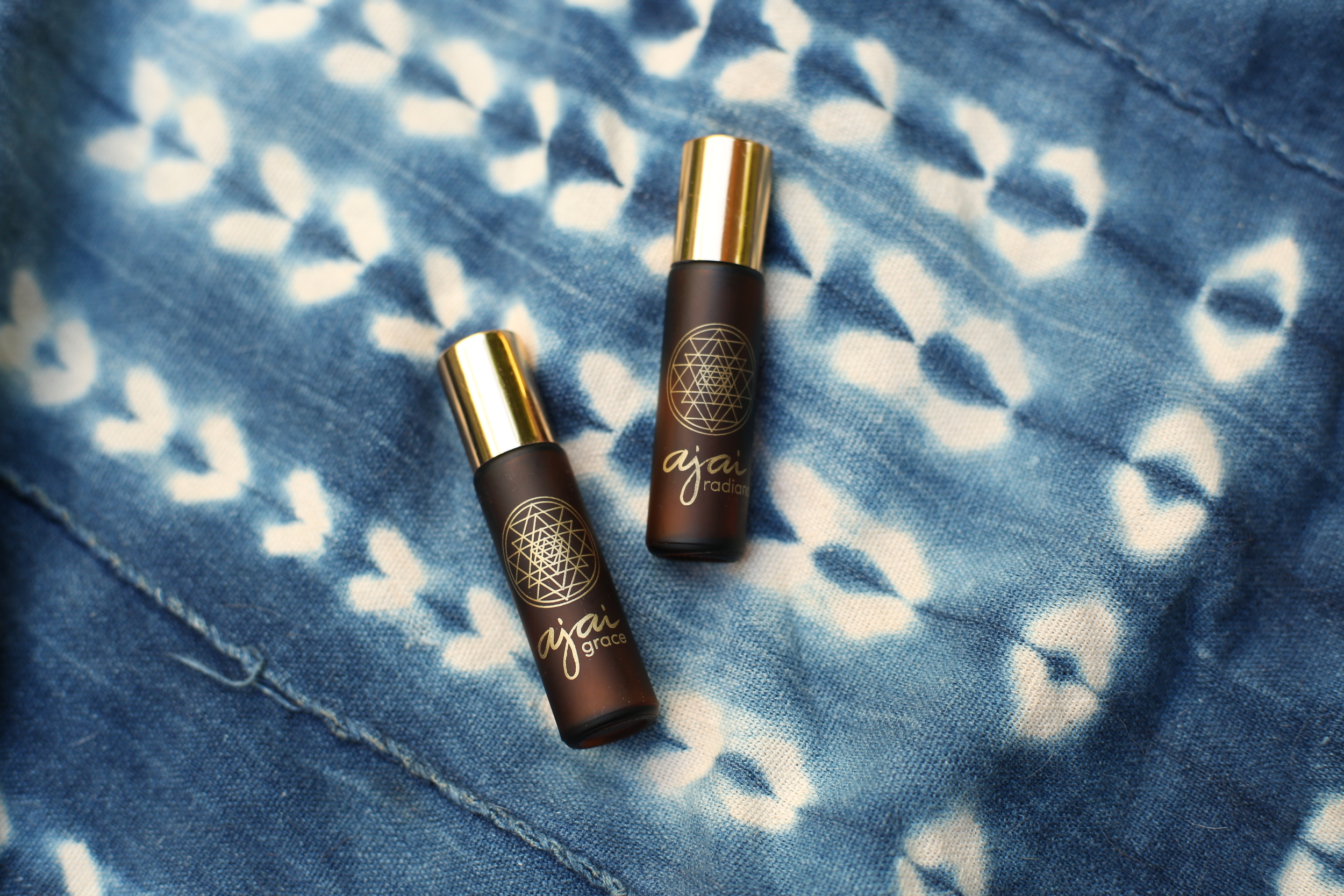 WHO IS AJAI?
Ajai (pronounced ah-jeh) is the Invincible One.
Royal. Magnificent. Powerful and complete.
Bold, independent, fierce, inquisitive.
Sensual. Nourished with decadence.
Ajai is you in your excellence.
Each blend is blessed with the Ajai Alai sound current.
The Ajai Alai mantra will give you great strength to overcome any obstacle, lifting you from negativity and re-aligning you with the Divine Vortex. Learn more
OUR PROMISE
Ajai honors your beauty and excellence with the highest quality, organic plant-honored therapeutics.
Our organic alchemy has been specifically formulated to elevate the lifestyles of today's most health-conscious and awakened consumers.
The foundation of any product is its ingredients, and we believe in only using the best of the best to create high quality products that also deliver a luxurious, healthy beauty experience.
Our intention is for our products to always work in synergy and harmony with your body, and we always are happy to share our ingredients with you. All ingredients are clearly labeled on the product and our website for your knowledge.
We value the trust you place in our brand and our alchemy. Everything we do - from formulating our products to researching new ingredients to creating custom skin care and daily self-care practices for you - is done with your radiant happiness and health in mind.
We do not believe in or support animal testing. We require all our ingredient suppliers to abide by this same principle. Animals are Beautiful.
OUR CORE VALUES
We believe you were born to love and cherish your self.
We believe that beauty should never be compromised.
We believe beauty and nature are at the heart of luxury.
OUR INTENTION
We desire to see and experience beauty not in a new way, but in an elevated way.
Our intention is to empower the world to appreciate their natural beauty and strengthen their relationship with luxury, beauty, and the planet.
Our purpose is to create a world in which each person is unapologetically kind to their body, practices luxurious self-love and self-care, and treats each other and our Mother Earth with love, dignity, and respect.
Our mission is that through our potent alchemy, as people cease to poison themselves from the outside in, they will radiate beauty from the inside out - in an accelerated timeline.